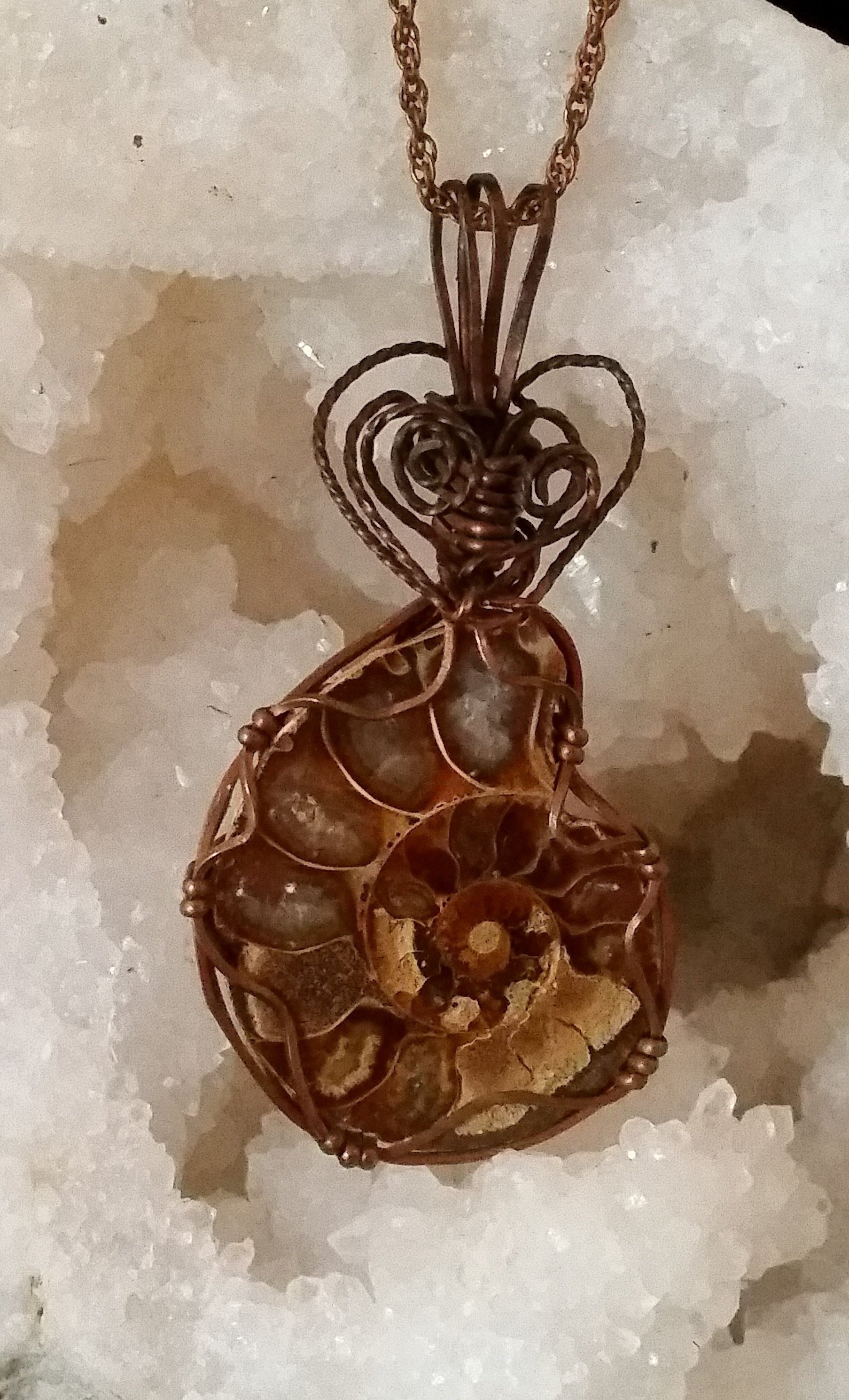 Powerful, positive, energizing sacred geometry, wrapped in cool copper!
Amazing sacred geometry found in ancient spiral fossils, the Ammonite spiral is perhaps one of the oldest symbols of human spirituality known to man.
Formed inside the Earth over the course of millions of years, these powerful earth healing fossils have absorbed cosmic energy over eons of time and thus help us stimulate the life force within. Ammonites are often used for activating Kundalini and life path energies. The Ammonite is also often recommended to put in the home to attract health, prosperity, and success.
The Ammonite draws off all negative energies. As a filter, the spirals draw in any dense energies that are no longer needed, moving them through the spirals and releasing them as fresh, positive, loving life-force energies.
Physically, Ammonites can also help to increase stamina and vitality. Use Ammonites when working with issues of blood pressure or problems with the ears, lungs and degenerative disorders. Ammonites will also help to lift the heaviness that is sometimes felt during a depression.
Spirals have profound meaning and depth as symbols of unity and ascension and are believed to represent movement through experiences in life, symbolizing continual change and evolution.
Hand-made, one-of-a-kind wrapped fossil of sacred geometry
Approximately 1 3/4" tall x 1 15/16" x 1/2" wide (pendant: 1" x 1 15/16" x 3/8")
Copper wire
Created by principal colorist Mariette Pan