Description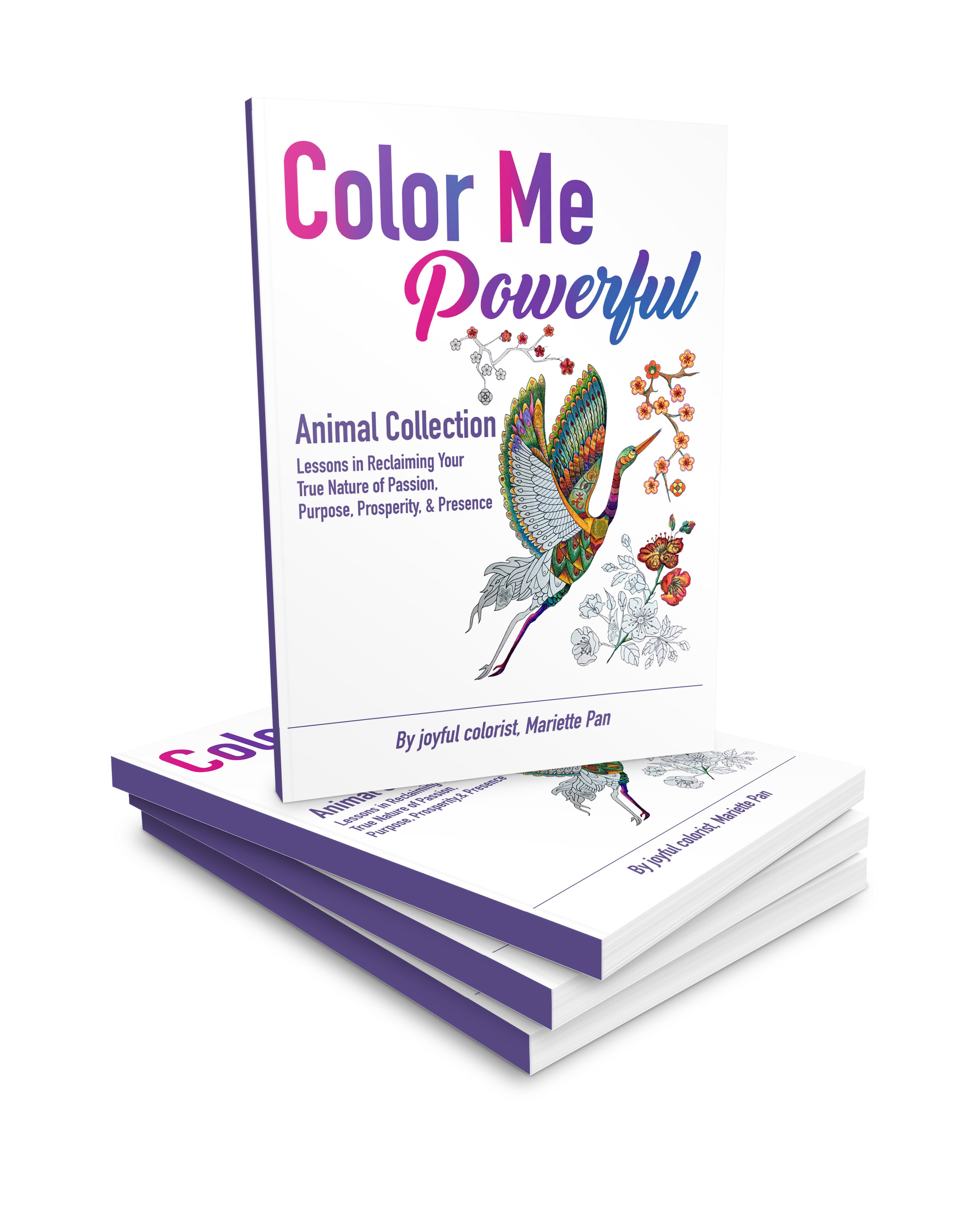 The Color Me Powerful Animal Collection features 26 unique and empowering images of incredibly detailed, spirit animals for you to print and color! Each animal includes lessons in various facets of your I Am soul essence.
This e-book of Color Me Powerful Animals Coloring Pages is available as an instant download for $8. That's only 30 cents per page—and you can print them as many times as you like! Plus no shipping fees, no waiting time—we're talking instant gratification!
This is a printable coloring book, which means you receive the e-book in PDF format. The great thing about printable coloring books is that you can print the pages over and over again (for personal, non-commercial use only). It's a great opportunity to experiment with different coloring techniques, try out various media, and play around with color schemes. No need to worry about coloring the page "just right" on your first try… you can just print the page again if you want to start over!
The powerful animals in this printable coloring book were carefully designed and infused with energy for your coloring enlightenment. It was so much fun to create these animals, and I hope you have as much fun coloring these pages as I did in creating them.
For tidbits on how to get the most out of this collection, read our How to Get the Most Out of the Color Me Power Animal Collection blog.
Please Note: This is a DOWNLOADABLE E-BOOK.
* By purchasing this collection, you save almost 85% from ordering each design individually.
"You must learn a new way to think before you can master a new way to be." ~ Marianne Williamson
The printed book is also available here: Color Me Powerful Animal Collection Printed Book